LILLI TAUBER - A SUITCASE FULL OF MEMORIES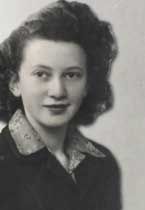 Lilli Tauber grew up in a small town in Austria, Wiener Neustadt, where her parents tended the family store. Then came 9 November 1938--the pogrom known as Kristallnacht. Her father was arrested, Lilli was thrown out of school, and when her father was released, her parents got Lilli onto a kindertransport to England. From her refuge in Great Britain, Lilli wrote countless letters to her parents. And they wrote to her--not only from Vienna, but from a ghetto they were sent to in Poland. At war's end, Lilli returned to Vienna to look for them. Perhaps they too would return. But the letters Lilli found in a suitcase told a terrible, heartrending story. And then there were the pictures her father had sent back. This is Centropa's longest and most complex film, produced by Ulrike Ostermann, assisted by Wolfgang Els and Marie-Christine Schmid, with the help and dedicated cooperation of Lilli Tauber.
KITTY UND OTTO SUSCHNY -- ONLY A COUPLE OF STREETS AWAY FROM EACH OTHER
Kitty and Otto Suschny both grew up in Vienna, only a couple of streets away from each other, but they never met while growing up. After the Reichspogromnacht in November 1938, both fled Austria for their lives; Kitty went to England, while Otto emigrated to Palestine.
After the war, they returned to Vienna, desperate to find out what had happened to their parents.
That´s where they met, and they never separated again...
SURVIVAL IN SARAJEVO -- FRIENDSHIP IN A TIME OF WAR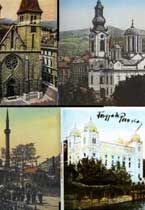 The story of how an old synagogue in the Bosnian war zone became a beacon of hope for everyone. During the Bosnian war (1992-1995), the Jewish community of Sarajevo refused to take sides, opened their own humanitarian aid agency inside the city's synagogue, and were soon joined by their Muslim, Croat and Serbian friends. While outside of the besieged Bosnian capital, nationalist politicians swore these ethnic groups could not get along, here's a group of people who never got the memo. In this European war, Jews were not the victims. In this war, Jews were saving Muslims and Christians. An inspiring story of friendship and commitment.
MAPS, CENTRAL EUROPE AND HISTORY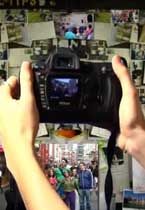 How did mosques and Ottoman-built bridges get into South East Europe? Why is it that Austrians brought the glorious architecture to Prague?
This short trip through Europe´s maps explains how borders moved and cultures moved with them.